El pasado viernes 28 de Junio se celebró en el euditorio Media Pro de Barcelona la Octava edición de los Indie Developer Burger Awards. Un año más, el nivel de los juegos presentados fue extraordinario y la gala se celebró entre hamburguesas, risas y muy buen ambiente, con más de 300 asistentes.
Los  ganadores de esta edición fueron:
Queremos Una secuela – Gris, de Studio Nomada
Juego Más Viciante – Do not feed the Monkeys, de Fictiorama Studios
Juego Menos Indie – Gris, de Studio Nomada
Juego Más Molón – Reventure, de Pixelatto
Candy Award – Guess the Character de JanduSoft
Please Try Again – El Silla Arcade Edition, de Markanime
Premio Random – Very Little Nightmares, de Alike Studio
Premio Especial "T-Reina" de FemDevs – Mariona Valls, de Mango Protocol
Premio del Público – Very Little Nightmares, de Alike Studio (tras un empate a votos con Gris!)
El evento fue presentado por Valeria Castro y Pazos 64 que, con su buen humor, nos hicieronpasar un rato fantástico. Además, contamos con la participación de representantes de los publishers Those Awesome Guys y Raw Fury, que se animaron a subir al escenario y formar parte del evento.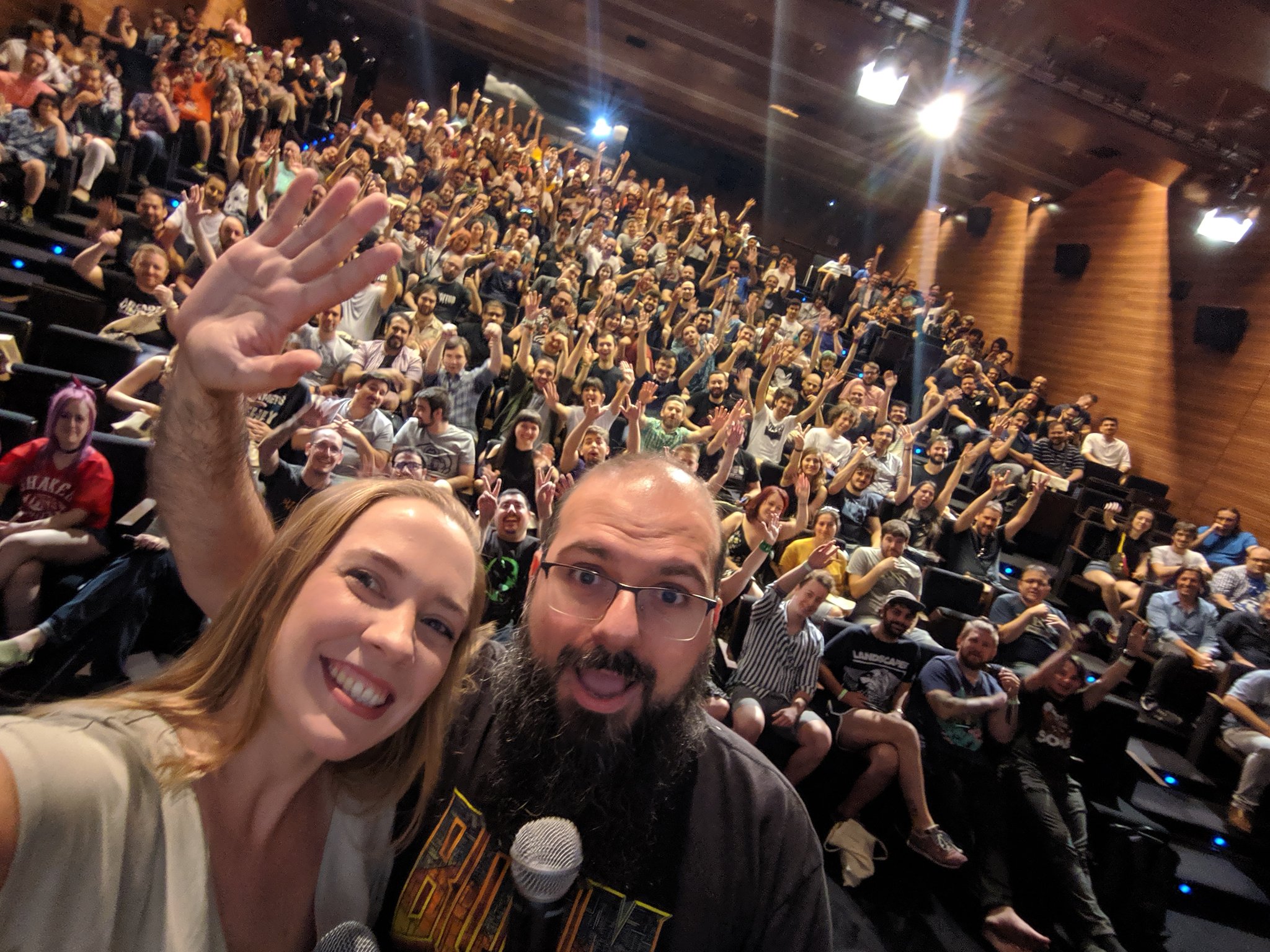 Un año más, agradecer a todos nuestros patrocinadores, que hicieron posible el evento, y a todos los asistentes por mostrar, un año más, su apoyo a la industria indie nacional.
¡Hasta el año que viene!